Soma had a lovely visit from Dr. Katherine Meyer Reimer,
Education Department Chair at Goshen University. He was accompanied by 23 of her students who
were taking part in a semester abroad study, here in Tanzania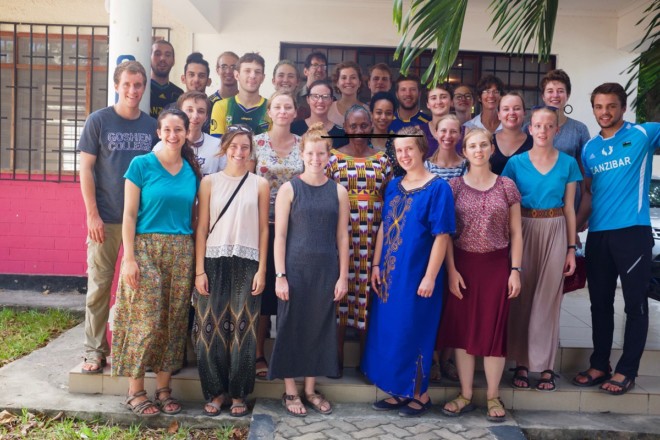 where they
learn the art, language, culture and geography of the country, and also
partake in Home stays. They were given a tour around Soma`s book shop by our  Executive Director, Demere Kitunga, who shared with them her experience on the publishing and book sector, and readership trends in Tanzania.