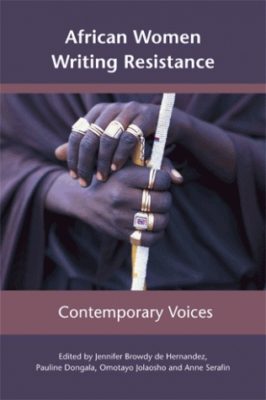 Price: Tsh 27,000/=
The thirty-one African-born contributors to this book move beyond the linked dichotomies of victim/oppressor and victim/heroine to present their experiences of resistance in full complexity: they are at the forward edge of the tide of women's empowerment that, at the start of the twenty-first century, is moving across the African continent.
Contributions illuminate the effect on women of women's poverty and lack of access to education, health care, credit, and political power; HIV/AIDS; female genital cutting; Sharia law; armed conflict and rape as a weapon of war; displacement and exile; women's oppressions within heterosexual relationships; resistant sexualities; intergenerational conflict and tensions between tradition and modernity.
Paperback
Nb of pages XXII – 338 p. Bibliography.
ISBN-10 0-85749-020-6
ISBN-13 978-0-85749-020-9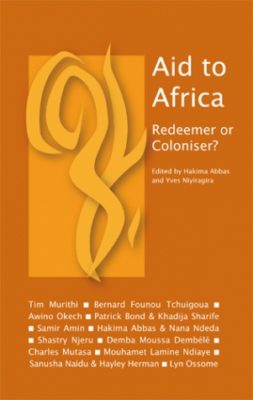 Price: Tsh 25,000/=
Aid to Africa considers how to create a more just aid system that contributes to Africa's development while also elaborating alternative approaches that understand the inherent inequity of aid. Critically, this book provides a framework not merely to render aid more effective, something which the current mainstream discourse is grappling to define, but to create an alternative African development paradigm from Pan-Africanist, feminist and other perspectives.
First Edition
Paperback
Nb of pages XII – 192 p.
ISBN-10 1-906387-38-9
ISBN-13 978-1-906387-38-9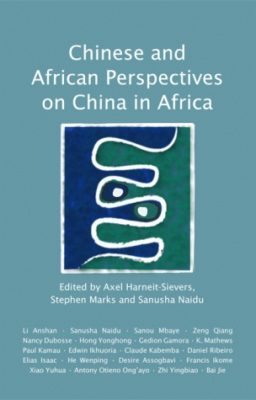 Price: Tsh 25,000/=
This collection of essays, written by scholars and activists, explores the interaction between African and Chinese non-state actors and argues that the future of Africa-China relations rests on including such voices if a robust and vibrant engagement and a meaningful relationship are to be sustained.
Chinese and African Perspectives on China in Africa assesses China's activities in Africa through patterns of investment, legal cooperation, effects on the environment, trade, aid and labour links, questions of peace, security and stability, the African Union response, possible regulatory interventions and the future strengthening of an Africa–China CSO dialogue.
Paperback
Nb of pages XVI – 274 p. Index.
ISBN-10 1-906387-33-8
ISBN-13 978-1-906387-33-4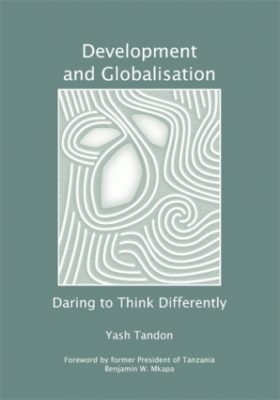 Price: Tsh 25,000/=
This book challenges the misdirected policies of the last 30 years. It offers alternative concepts and paradigms of development for policy makers and peoples' movements on wide-ranging issues. It invites readers to 'dare to think differently'.
Edition; First Edition
Format; Paperback
Nb of pages; XIV – 176 p.
ISBN-10 1-906387-51-6
ISBN-13 978-1-906387-51-8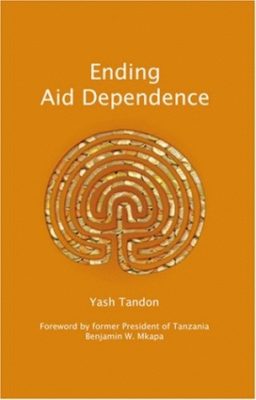 Price: Tsh 25,000/=
Developing countries reliant on aid want to escape this dependence, and yet they appear unable to do so. This book shows how they may liberate themselves from the aid that pretends to be developmental but is not.
This timely book cautions countries of the South against falling into the aid trap and endorsing the collective colonialism of the OECD – the club of rich donor countries. 'Yash Tandon shows that "aid" is an instrument of imperialism's strategy of domination … which he strongly contrasts with proposals for "another aid", one rooted in the principles of international and anti-imperialist solidarity.'
Edition 2
Format; Paperback
Nb of pages; XIV – 144 p.
ISBN-10 1-906387-31-1
ISBN-13 978-1-906387-31-0
Price: Tsh 25,000/=
Eric Holt-Giménez and Raj Patel, dissect the causes of hunger and the food price crisis, locating them in a political economy of capitalist industrial production dominated by corporations and driven by the search for profits for the few instead of the welfare of the many. The picture that emerges is a political economy of global production that is failing badly in terms of feeding the world and is itself contributing to the spread of inequalities that promote hunger.'
Food Rebellions! takes a deep look at the world food crisis and its impact on the global South and under-served communities in the industrial North. While most governments and multilateral organisations offer short-term solutions based on proximate causes, authors Eric Holt-Giménez and Raj Patel unpack the planet's environmentally and economically vulnerable food systems to reveal the root causes of the crisis. By tracking the political and economic evolution of the industrial agri-foods complex,
Food Rebellions! is a powerful handbook for those seeking to understand the causes and potential solutions to the current food crisis now affecting nearly half of the world's people. 
Edition; First Edition
Format; Paperback
Nb of pages; XII – 266 p.
ISBN-10 1-906387-30-3
ISBN-13 978-1-906387-30-3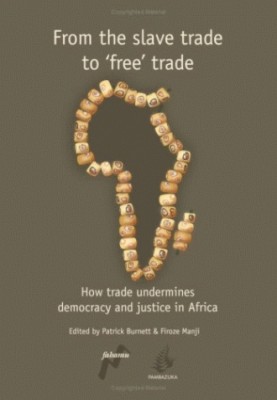 Price: Tsh 25,000/=
These essays provide insights into how free trade policies have a profoundly negative impact on democracy and justice in Africa. Whether it is the effects of trade policies on informal street traders, who in Africa are often women, the decimation of a country's health system as a result of the World Bank's obsession with low inflation, or the sacrificing of community rights in the interests of multinational corporations, it is clear that 'free' trade policies impose a profit first and people last regime in Africa.
Edition; First Edition
Format; Paperback
Nb of pages; VI – 170 p.
ISBN-10 0-9545637-1-9
ISBN-13 978-0-9545637-1-4