Soma invites you this Saturday 20/08/2016 for a LIVE PERFORMANCE from VITALI MAEMBE and the Band – themed LAST DROP. Vitali Maembe is a renowned Tanzania artist who uses his ART to champion for change, activism and prevalence of justice through his music.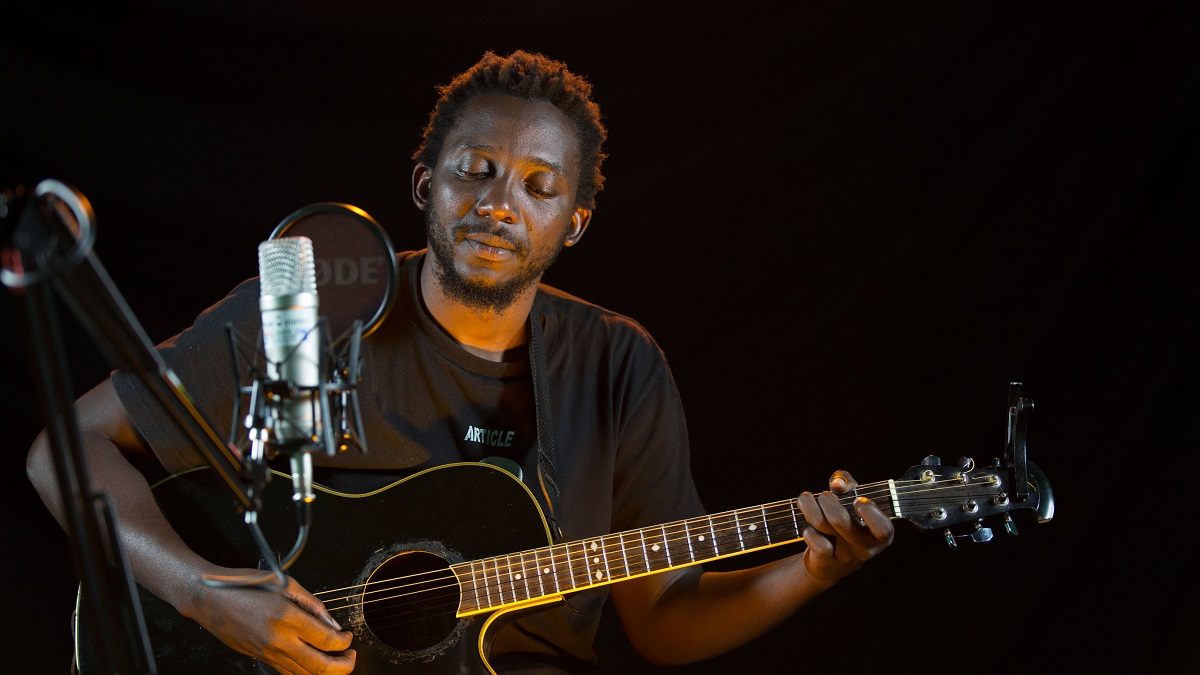 In simple terms, Vitali is an ARTIVIST. He would be gracing the stage at Soma this Saturday and you shouldn't think of missing this. For more details about Vitali's artistic music you could visit his Youtube channel (and subscribe) https://www.youtube.com/channel/UC_wb16UE4wNxwsoQp1Om-Pg
Time: 1900hrs – 2300hrs
Venue: Soma Book Café
Entrance: 10,000 only.
Soma inapenda kukualika Jumamosi ya tarehe 20/08/2016 katika Usiku wa TONE LA MWISHO. Usiku wa VITALI MAEMBE
Karibu tushirikishwe TONE LA MWISHO la Burudani inayoambatana na UJUMBE na MAARIFA lukuki na yenye TIJA kutoka kwa VITALI MAEMBE na Bendi. Kufika kwako na kwenu kwa wingi ndiyo nguvu ya kumuwezesha Ndugu yetu VITALI katika Safari ya kuwashirikisha na kuwafikia WATANZANIA wengine mahala kwingine na kulifaidi TONE hilo la Mwisho la Mswahili mwenzao.
Muda: saa 1 usiku – saa 5 usiku
Mahali: Soma Mkahawani
Kiingilio: 10,000 tu.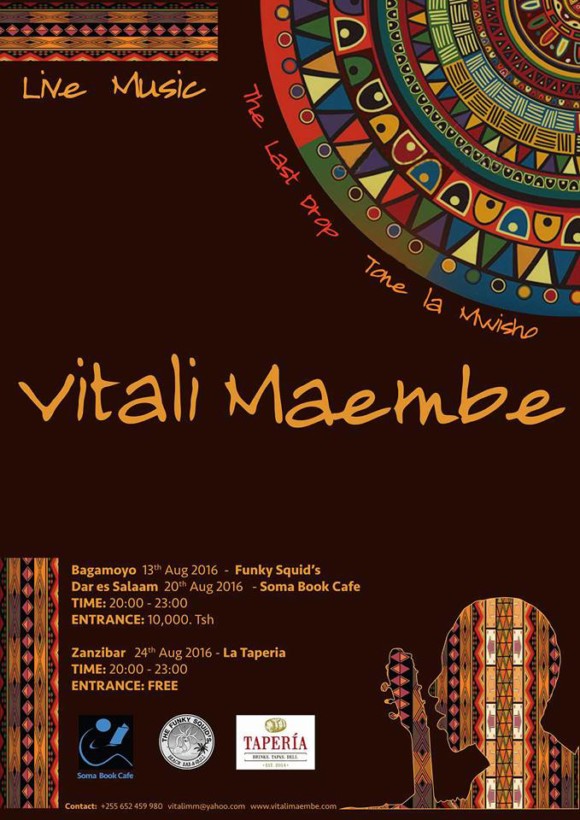 "Tone la Mwisho la Maji kwa wenye Kiu.
Tone la Mwisho la Chozi kwa wanaolia.
Tone la mwisho la Damu yako lithamini Ujikomboe mwenyewe.
Tone la mwisho la Jasho kwa wajenga Nchi. 
Tone la Mwisho la Udenda wa wala jasho la Wanyonge."